Most Seniors Say They Need Help....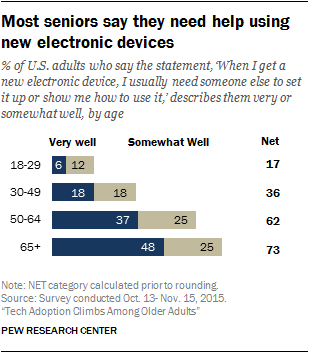 Too Little Confidence?
According to a 2017 Pew study, many older adults are simply not confident in their ability to learn a new technology. This means they are both reluctant to use a new technology, and uncomfortable in trying new things while using that technology.
Web support
HELP FOR EVERYTHING YOU DO on Line
Fast, reliable web support for everybody
Secure, dependable, state of the art remote support software
Local tech support
Telephone tech support
Follow up Support
Custom Security Check